Particle Photon (Wi-Fi)
Automate your products with the power of the internet
With an immense amount of possibility, The Photon can be used to create commercial sensor networks and smart home projects alike. Quickly and easily build WIFI connected devices with intuitive development tools.
Small and powerful Wi-Fi connected microcontroller
Based on Cypress's WICED architecture, the Particle Photon Series combines a powerful STM32 ARM Cortex M3 microcontroller and a Cypress Wi-Fi chip. This keeps the footprint small but the function broad.
Shop Now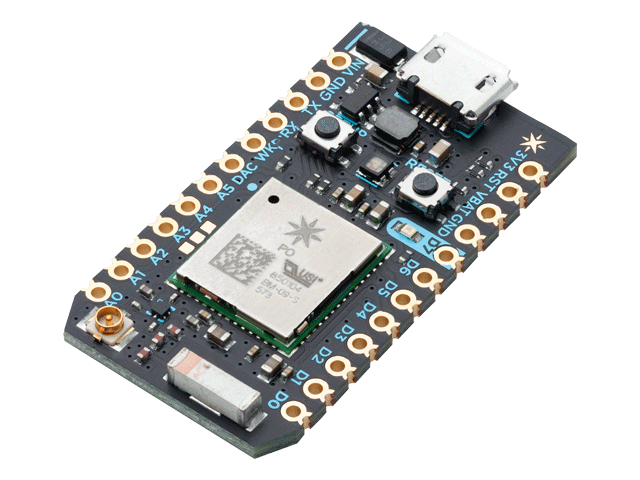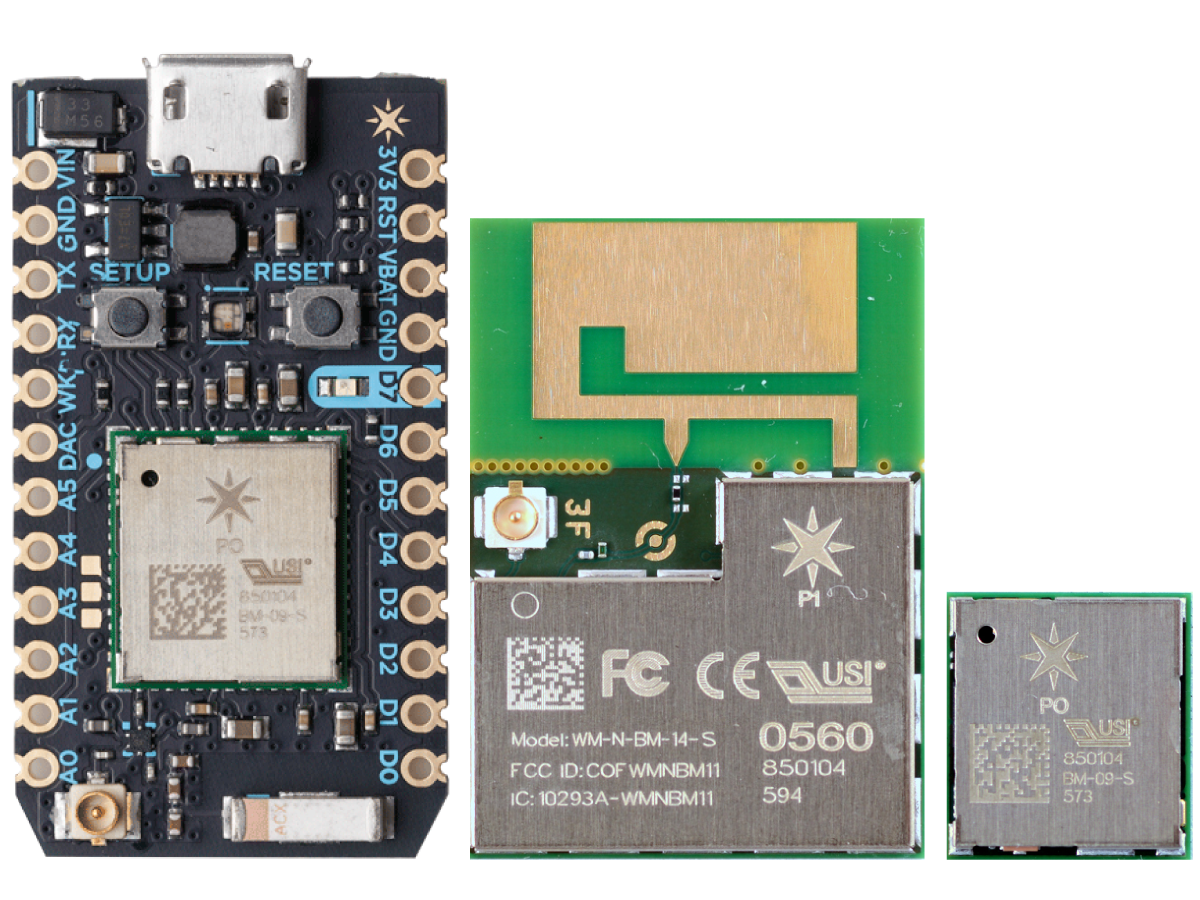 Scale your hardware along with your business
There are four photon formats ensured to fit your business needs. The Photon is perfect for projects and prototypes, while trays are great for rapid production runs of pilots. P0 and P1 modules are manufacturing ready, taking your product to full market scale.
Shop wholesale
Simple set up and use
Our mobile app Tinker enables easy setup within minutes. Explore fully developed projects with corresponding code libraries to walk through any IoT learning curve. Easily troubleshoot, ask an expert and look for inspiration within our friendly online community.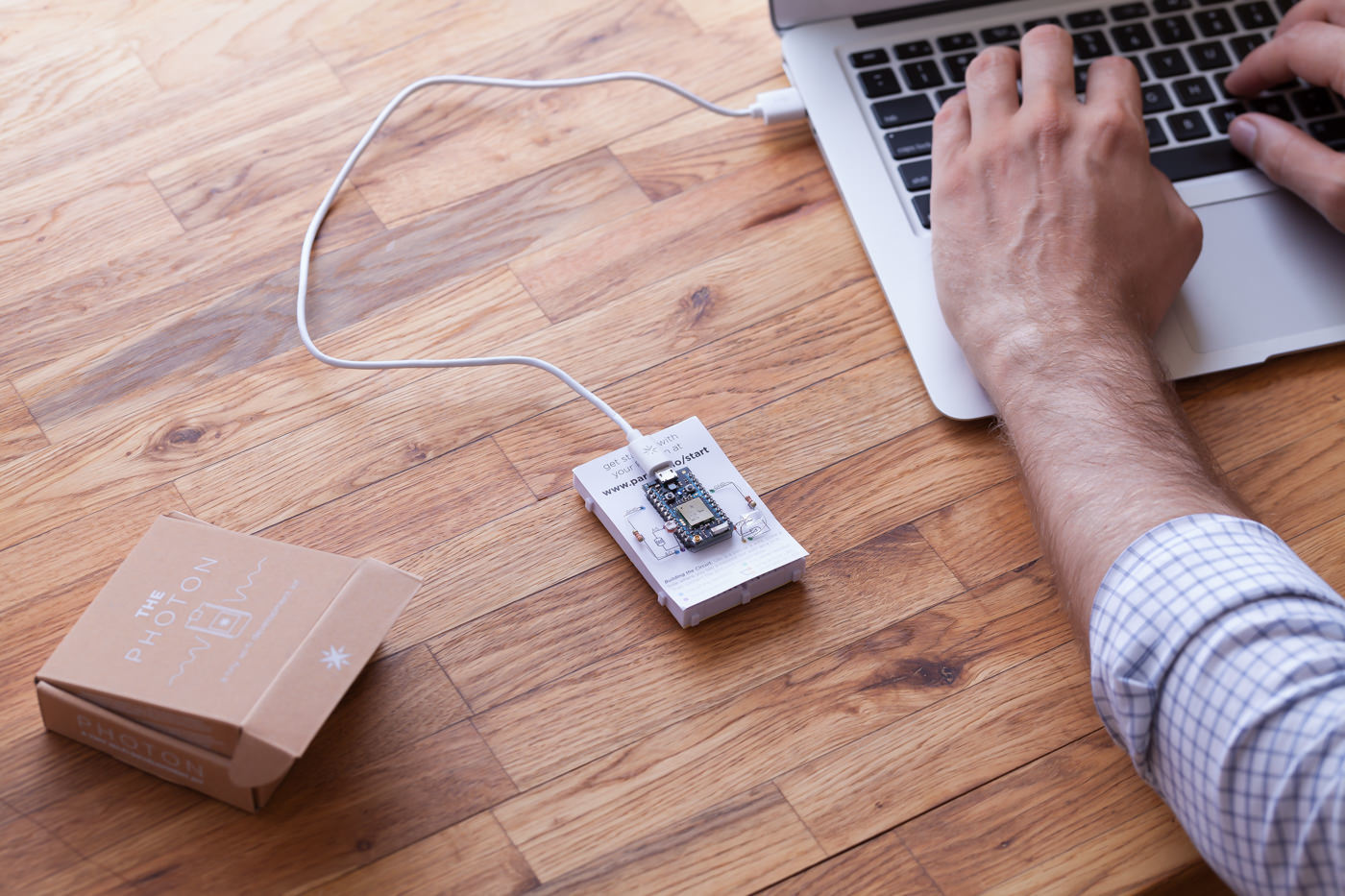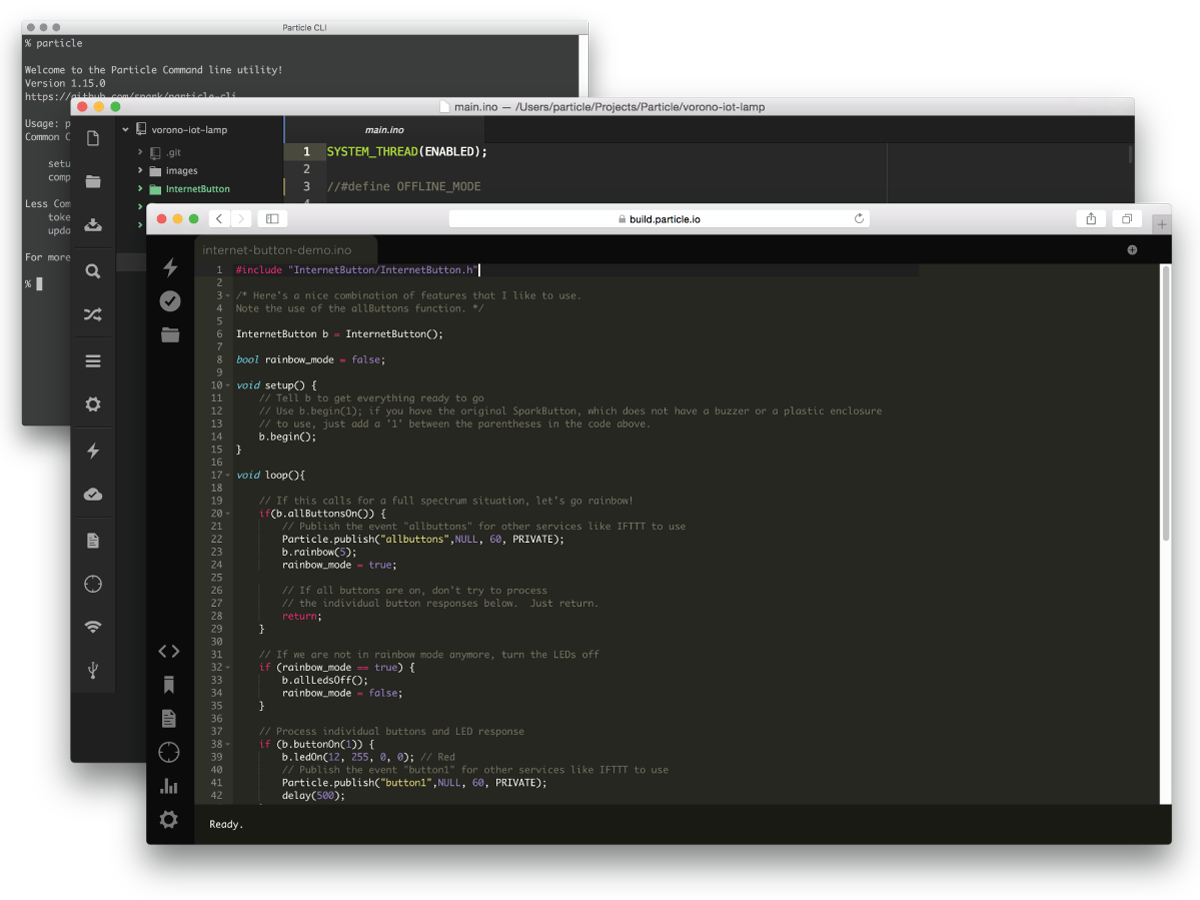 Comprehensive suite of development tools
With just a web browser and local development tools, creating software is incredibly straightforward. Build on Github's Atom, you can setup devices, create libraries and manage your fleet of devices.
Full toolkit of cloud device management tools
The Particle Cloud allows you to focus on your product, not on solving connectivity issues. Build your prototypes, write and manage firmware and troubleshoot on our mobile app. Utilize our console to manage that firmware and billing on all of your IoT devices.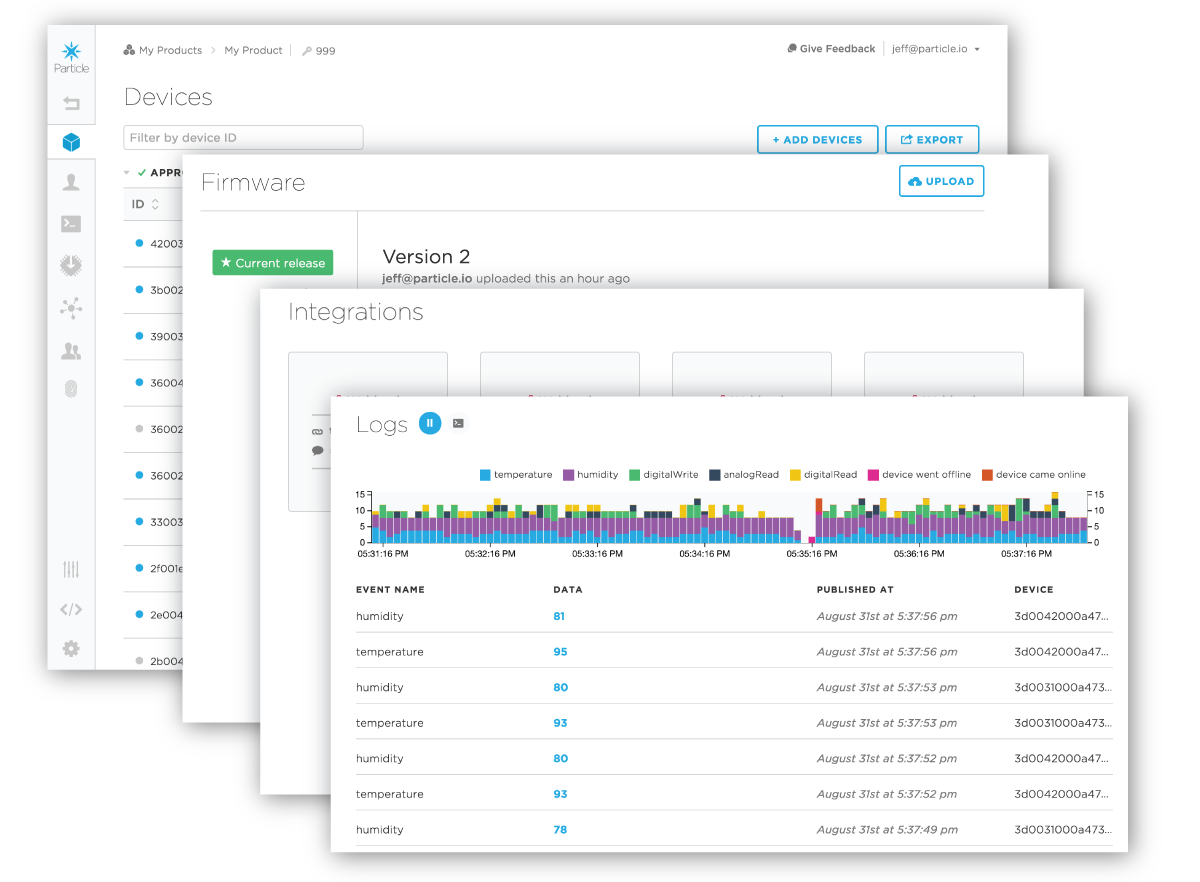 Technical Specs
Wi-Fi specs
Cypress BCM43362 Wi-Fi chip
Single band 2.4GHz IEEE 802.11b/g/n
Supports wireless data rates of up to 65Mbit/s
Ultra low power sleep, stand-by and stop modes
Supports Open, WEP, WAPI, WPA and WPA2-PSK WiFi security modes
Soft AP setup
Microcontroller specs
STM32F205 120Mhz ARM Cortex M3
1MB Flash
128KB RAM
18 mixed-signal GPIO and advanced peripherals
Other specs
FCC/CE/IC/Telec certified
Open source hardware