Cellular IoT SIMs
Connect your IoT device to the web with cellular
Particle's IoT SIM makes building and delivering your cellular connected product or solution fast, easy, and affordable. Particle's SIM has affordable data plans for low-bandwidth devices, provides reliable worldwide service in over 100 countries, and works with Particle's byte-optimized messaging protocol to save money for both you and your customers.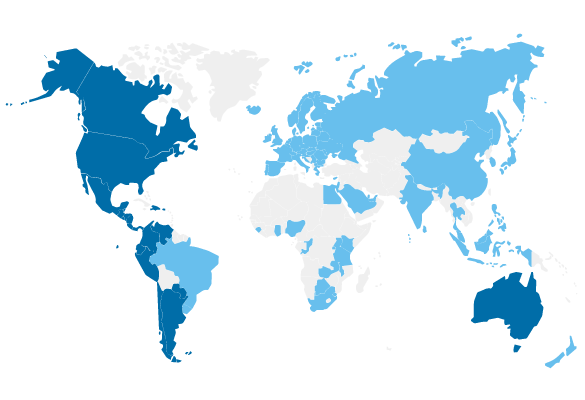 One SIM, Global Service
The Particle SIM leverages a comprehensive network of carriers to provide service in over 100 countries out of the box. Activate, pause, and set usage limits for your SIMs, all using the Particle SIM Management Console.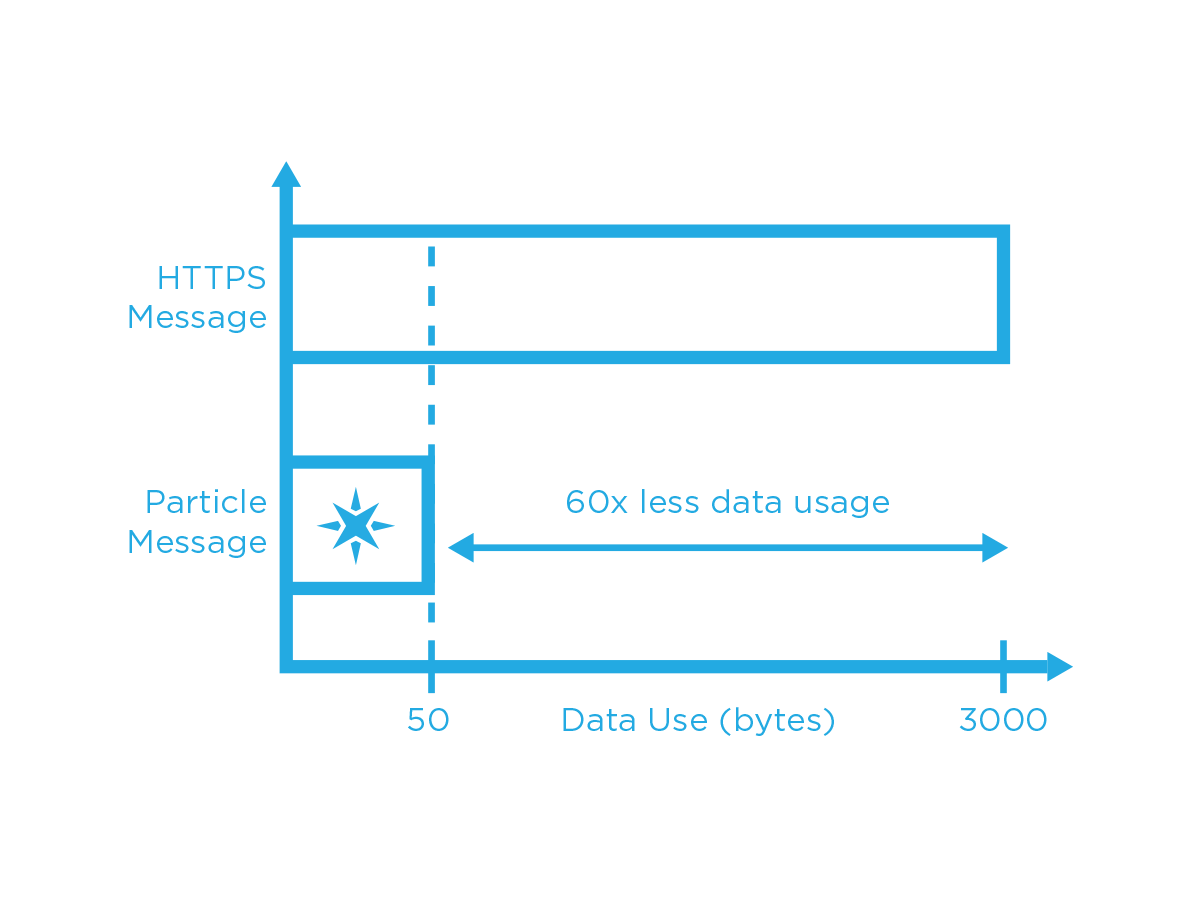 Optimized to Use Less Data
Don't waste your bandwidth — Particle's communication protocol for cellular devices was designed to make the most of every byte on your M2M data plan. A fully encrypted message can use as little as 50 bytes, or approximately 60x less data than a typical HTTPS request.
Low cost data plans
Skip the carrier negotiations and NDAs; we give you affordable rates with transparent pricing.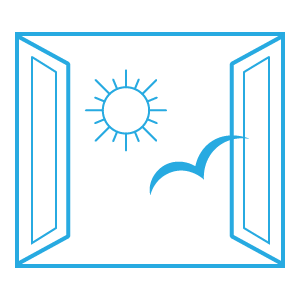 No contracts
Particle IoT SIMs are pay-as-you-go, so you only get charged for the data you actually need.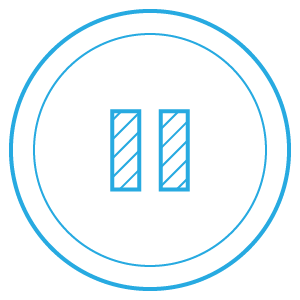 Suspend Service
Suspend or pause your service at any time with the click of a button.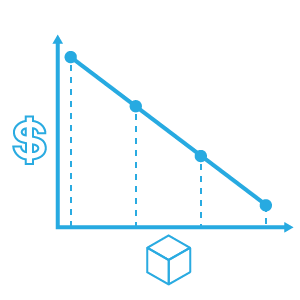 Volume pricing
Particle's IoT SIM gets even cheaper at volume. Contact sales for flexible pricing options.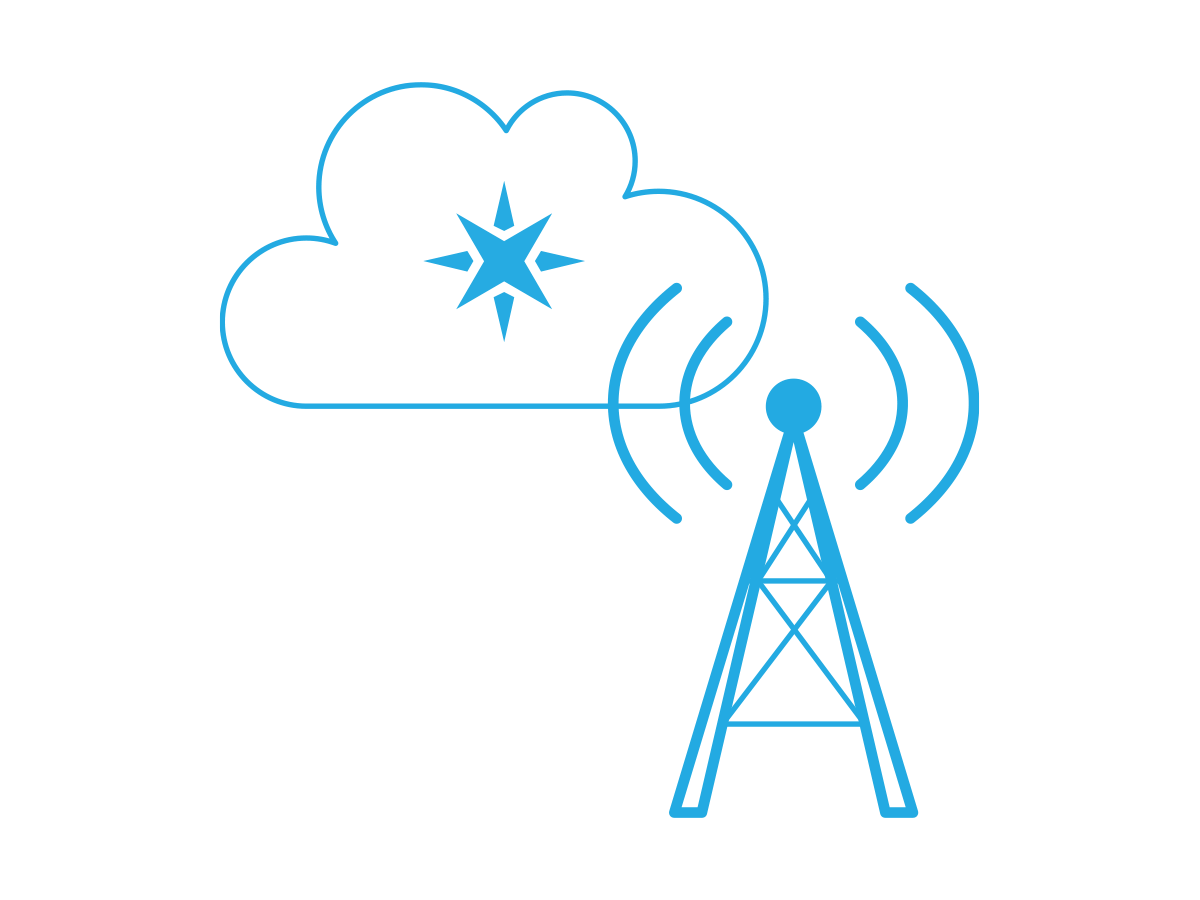 Fully Integrated IoT Platform
Focus on building your product. Particle's Cellular IoT SIM integrates with the Particle Electron and Particle Cloud to provide a comprehensive cellular IoT ecosystem that includes hardware, carriers, SIM management, billing, messaging, and security.
Learn about the Electron
Use Cases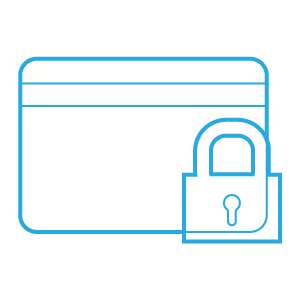 Receive Payments
Send and receive point of sale payments on the go. No Wi-Fi required.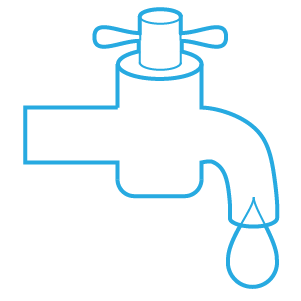 Control watering
Automatically deactivate your sprinklers the night before a big storm.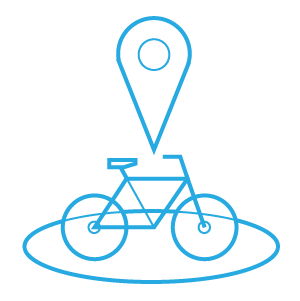 Locate a bike
Add effortless asset tracking to any of your vehicles or possessions.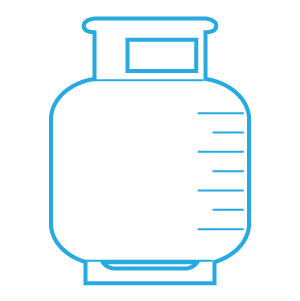 Reorder supplies
Automatically order more laundry pods when you run your last load.
Track air quality
Monitor hyper-localized air quality information whether you're at home or on the go.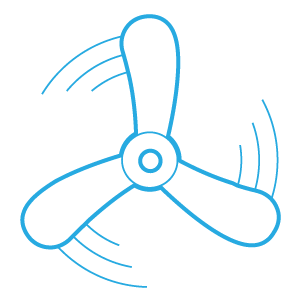 Control a pump
Deactivate your pump or actuator when a water leak is detected.