Particle Web IDE (Build)
Fast, powerful firmware development from any computer with an Internet connection.
Particle's Web IDE, also known as Build, is a powerful development environment that requires no setup and runs in your favorite browser. Access code examples and hundreds of firmware libraries from any computer with an Internet connection. Develop, debug, compile, and flash your devices from anywhere in the world. Simple enough for absolute beginners and powerful enough for engineering professionals.
Develop remotely from your favorite browser
The Build Web IDE runs in your favorite browser, so your product firmware is always at your fingertips. Simply log into your Particle developer account to develop firmware, debug your code, compile in the Cloud, and flash firmware updates to your devices over the Internet. It's fast, powerful, and convenient, and takes the pain out of firmware development.
https://build.particle.io/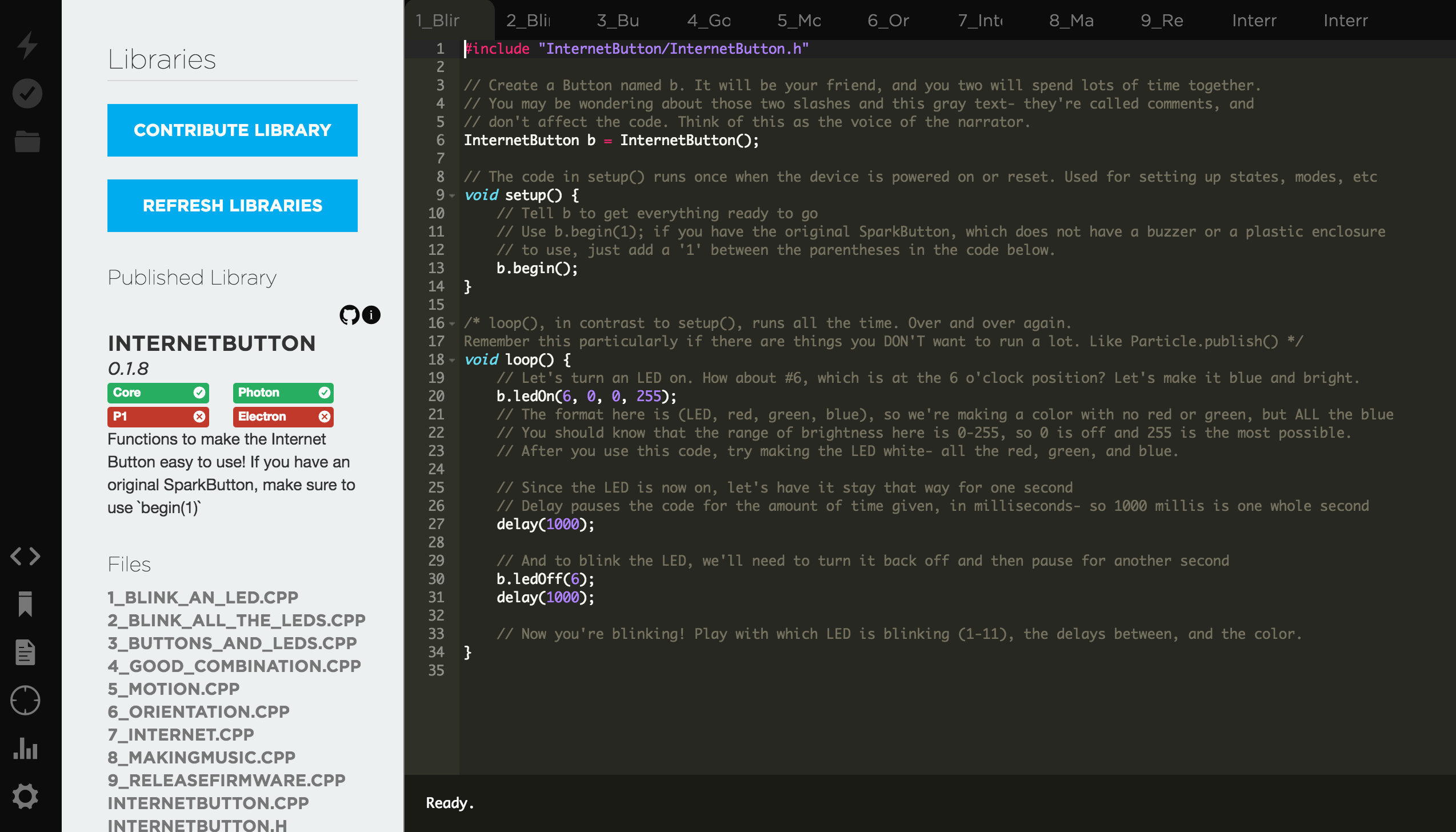 https://build.particle.io/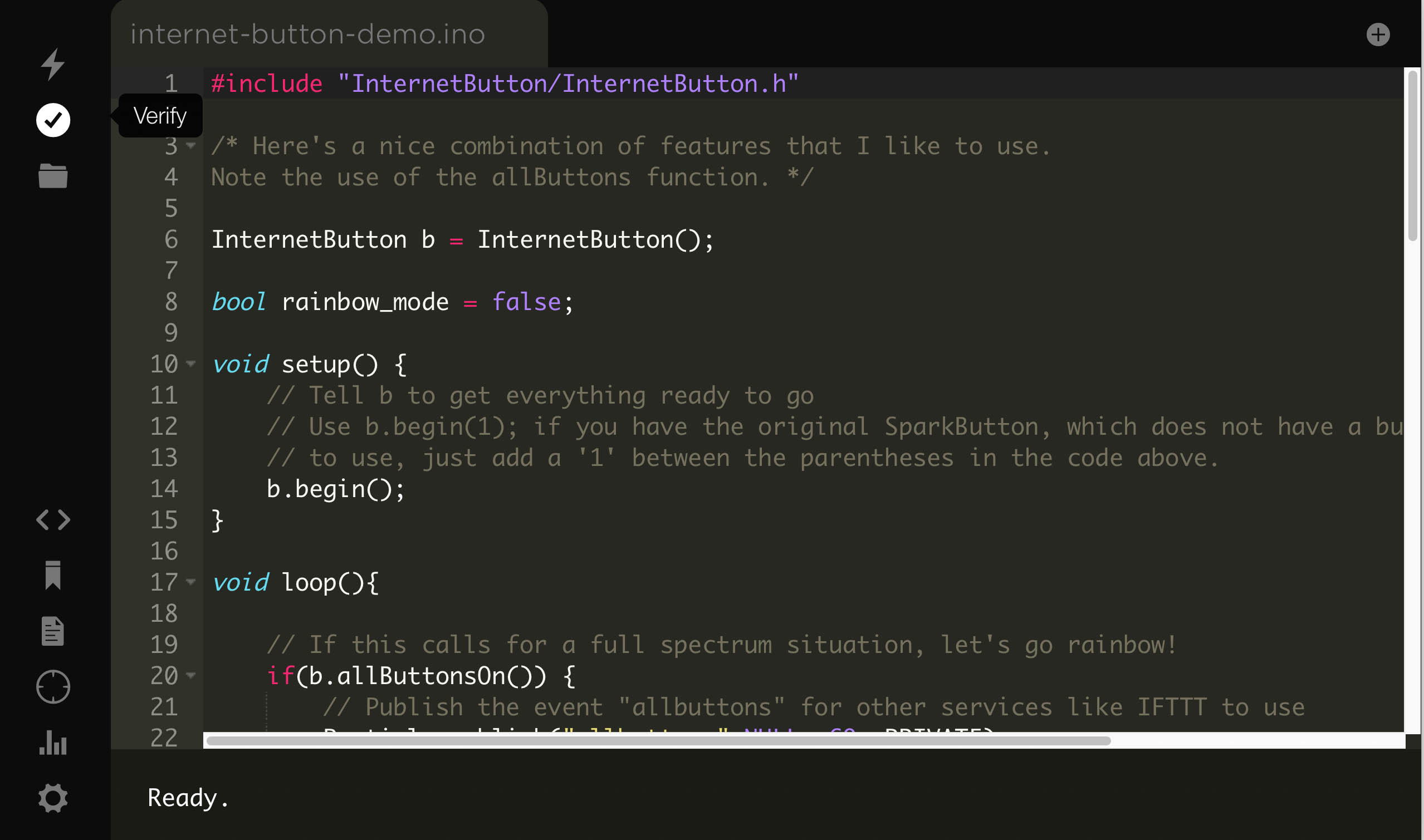 Eliminate complicated setup
Setting up the Web IDE is easy--simply log into your Particle account from your browser and you're ready to go. It provides a consistent environment to your entire team, eliminating confusion and annoyance caused by differences in local computer configuration. You can even download a compiled firmware binary for local device flashing with a single click.
Leverage libraries and code examples
The Web IDE comes with access to hundreds of firmware libraries and example applications to help get you started quickly. Libraries take the difficulty out of using advanced sensors, controlling feedback systems, and more. They provide usage examples and direct links to the open-source source code where you can request changes or improvements.
https://build.particle.io/
https://console.particle.io/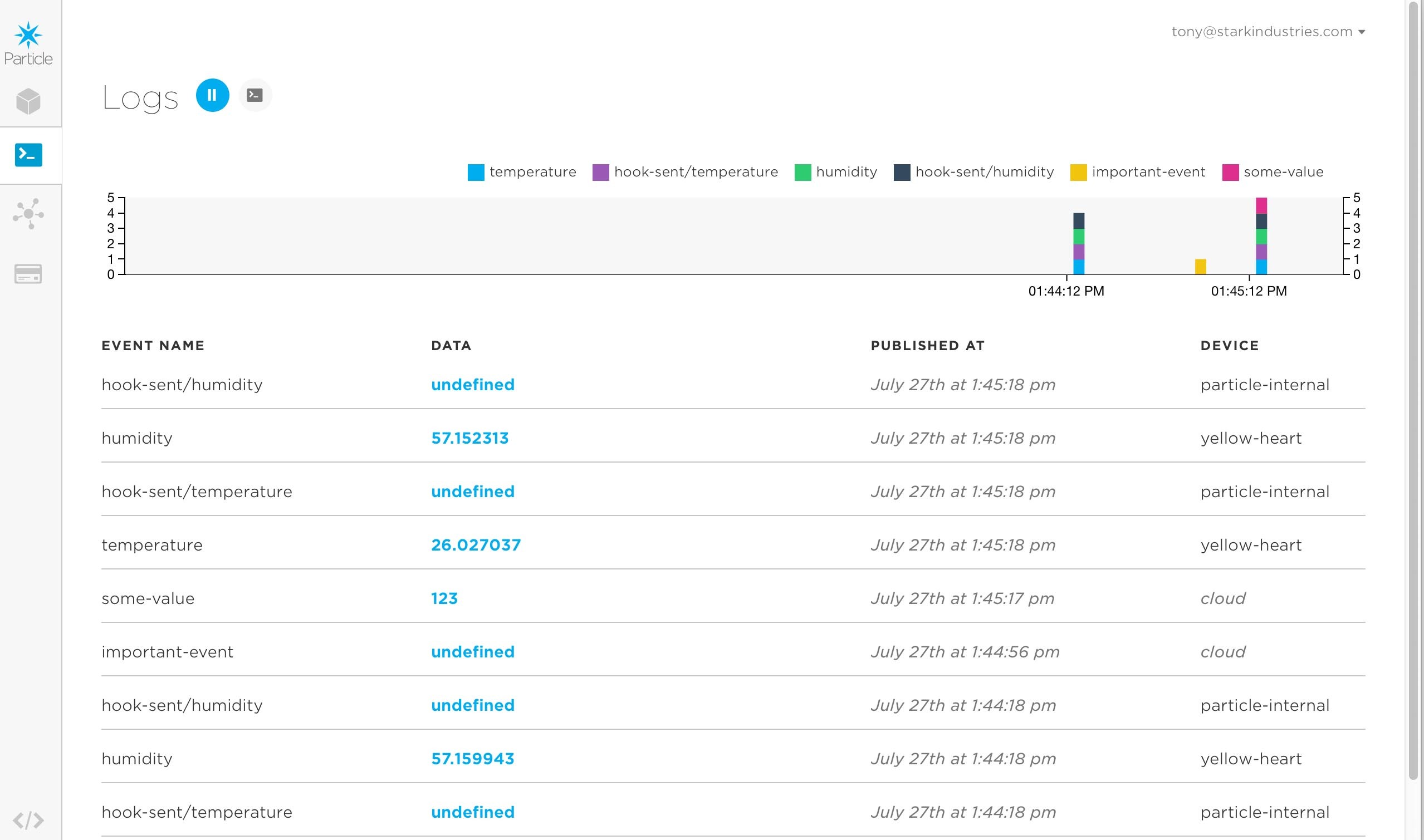 Access documentation and Console Logs
All the additional resources that you might need for development are right at your fingertips. Searchable reference documentation for the Particle APIs is easily accessible from the Web IDE, so you'll always know which functions are available and how to use them. The Device Management Console is also just a click away from the Web IDE, and there you can watch a live stream of events sent by your devices in the field- a very powerful feature for debugging.